Breakfast | Trend Hotel Oldenburg
Look forward to a varied breakfast buffet. There are 40 seats inside and 20 seats outside.
Breakfast
Breakfast times:
Monday – Friday 06:30 – 9:00
Saturdays & Sundays 08:00 – 10:30
Our rich breakfast buffet is rated "very good" by our guests.
The price for hotel guests is € 5.60.
Outside-house guests can also be pampered with us in the morning – for €13.50.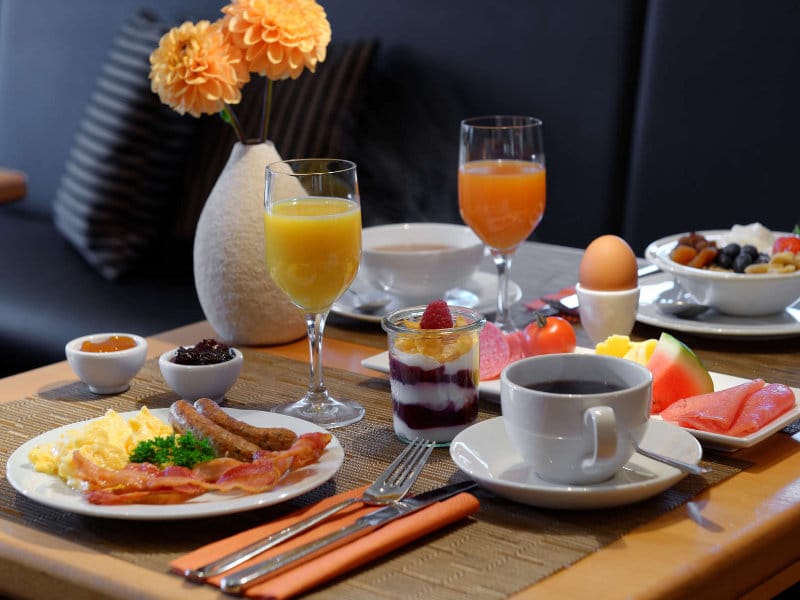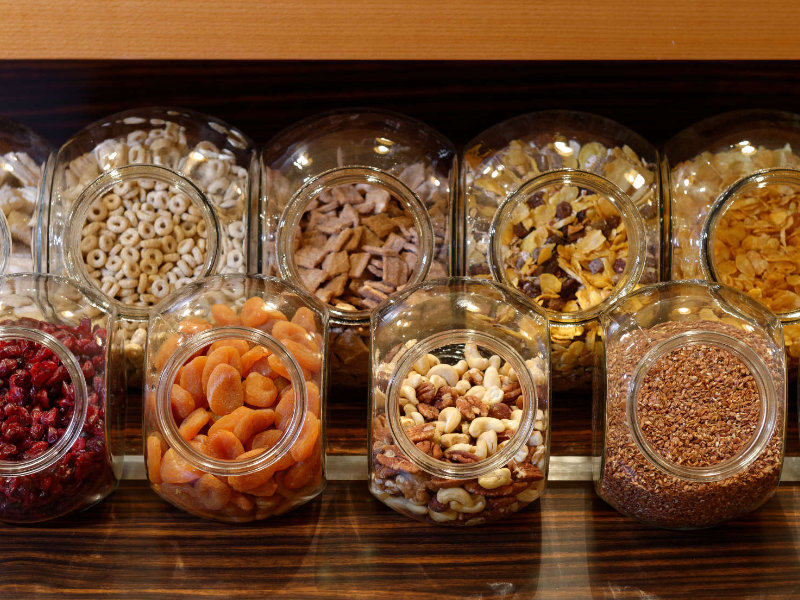 Breakfast
We offer you 5 types of bread. The bread rolls come fresh from the local baker in the morning.
In addition, we offer freshly prepared scrambled eggs from local eggs, as well as roast sausages, meatballs and bacon. Of course, there are various fruit juices as well as various varieties of jam, honey and Nutella as well as many types of sausage and cheese. Tomato with mozzarella, meat salad and poultry salad, salmon and trout with cream horseradish and dill mustard sauce complete our breakfast offer. For a sweet finish we offer cakes and foam kisses.
And if you are in a hurry, you will get a coffee "to go" along the way.
Cereal – Bar
Make your own cereal, made from 12 different cereals, dried fruits, yoghurt and quark with red grits and homemade fruit salad.
Outdoor terraces
Enjoy our partially covered outdoor terraces with a total of 20 seats – whether in the morning for breakfast or afterwards for a cozy chat or a business conversation.