Your holiday region | Trend Hotel Oldenburg
With its 170,000 inhabitants, the former residential city of Oldenburg is now the university and city between the North Sea, Bremen and the Ammerland. Classicist architecture, attractive museums, changing exhibitions, great events and theatre stages make Oldenburg a popular holiday destination. The oldest and probably largest pedestrian zone in Germany, the beautiful architecture, rhododendron parks and the countless cycle paths make a visit worthwhile.
For events and events in and around Oldenburg we recommend the event highlights of the Oldenburg Tourist Information. The TREND HOTEL Oldenburg is an ideal starting point for a variety of excursions. OTM (Oldenburg Tourismus und Marketing GmbH) is the address for information on excursions, events and tours in Oldenburg:
www.oldenburg-tourismus.de

What to see in Oldenburg: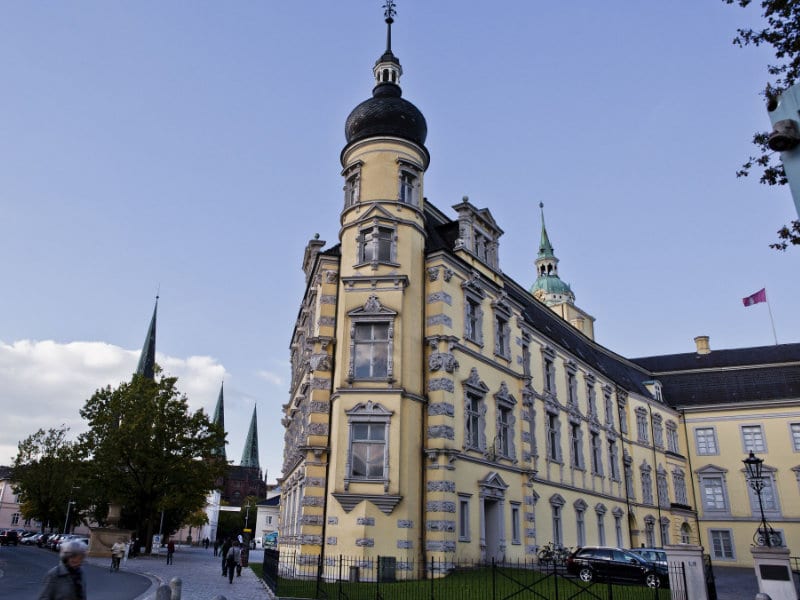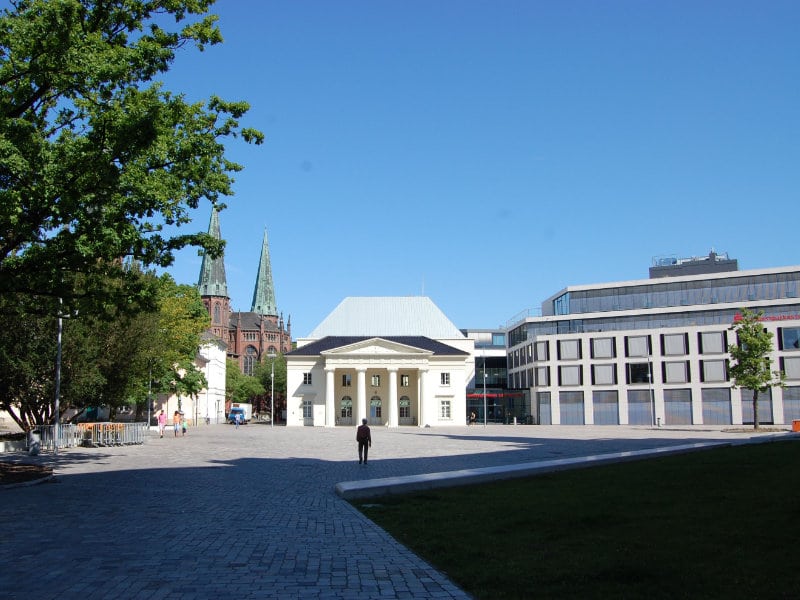 The Oldenburg Castle is the seat of the State Museum of Art and Cultural History of Oldenburg and a landmark of the city.
Lappan with Oldenburg Tourist Information
www.oldenburg-tourismus.de
Oldenburg's oldest building and landmark of the city. Hosts the city's tourist information office. Here you can book the popular city tours – with games, fun, exciting stories and real insider tips.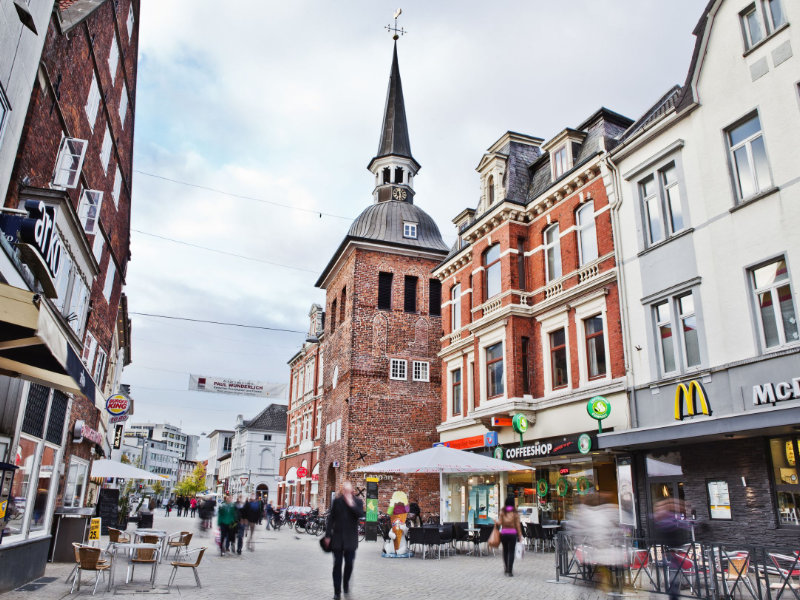 With a tower height of 86 metres, the Lambertikirche is the tallest building in the city – with an eventful history: 12. and Once built in the 13th century as a Romanesque hall church, it was converted into a three-aisled neo-Gothic hall church shortly afterwards.
The Powder Tower at the Schlosswall is the only surviving building of the Oldenburg city fortification.
Since 1888, the present town hall has been located in the city centre at the Rathausmarkt. It is still the seat of the Lord Mayor.
16 ha large park in Oldenburg, located directly at the city center in the Schlossgartenviertel.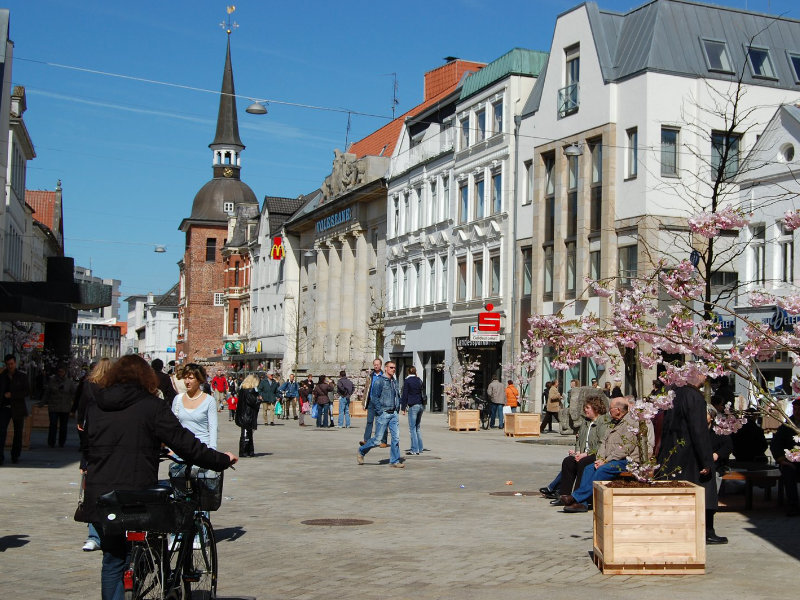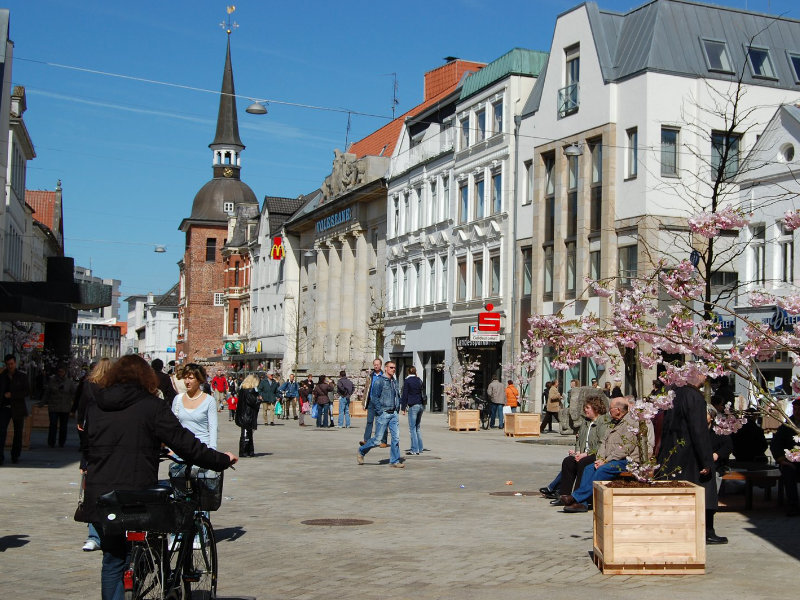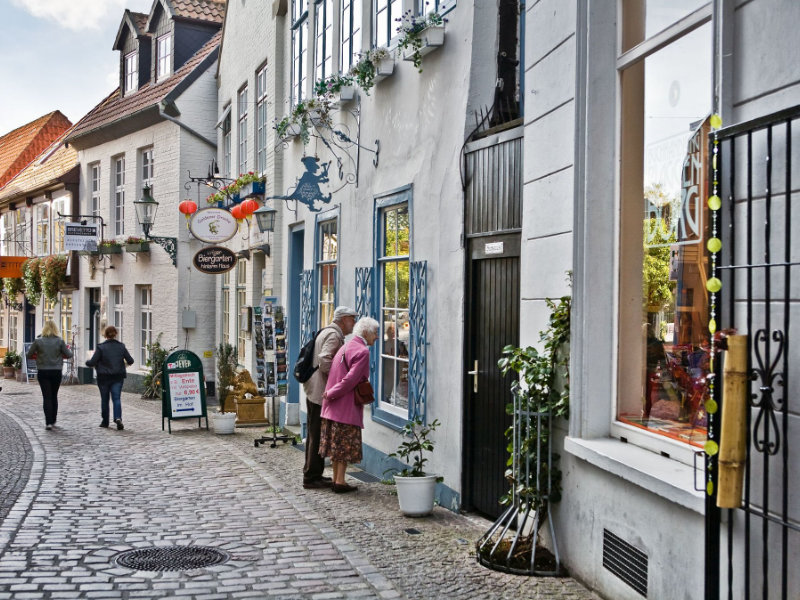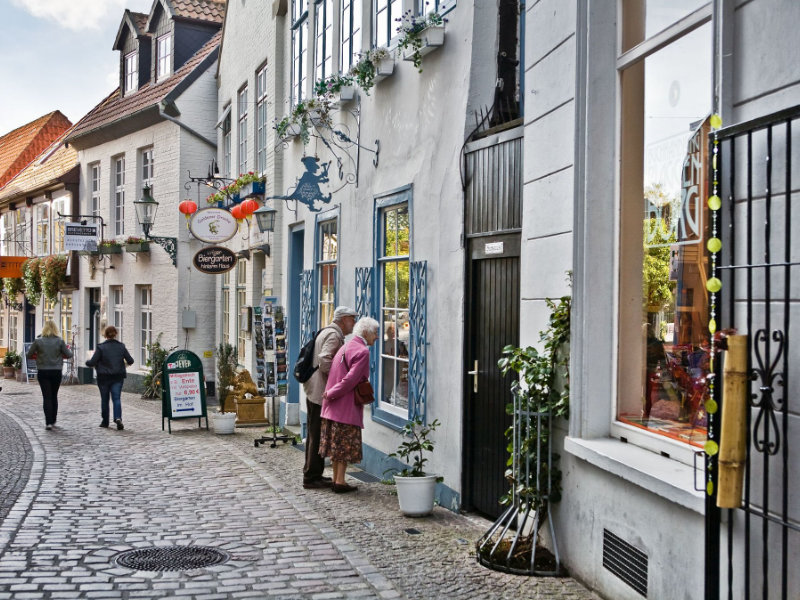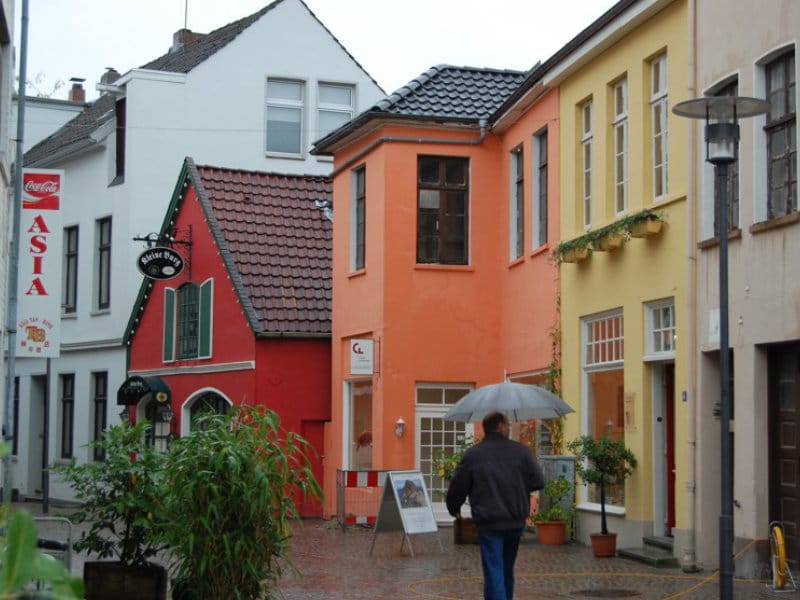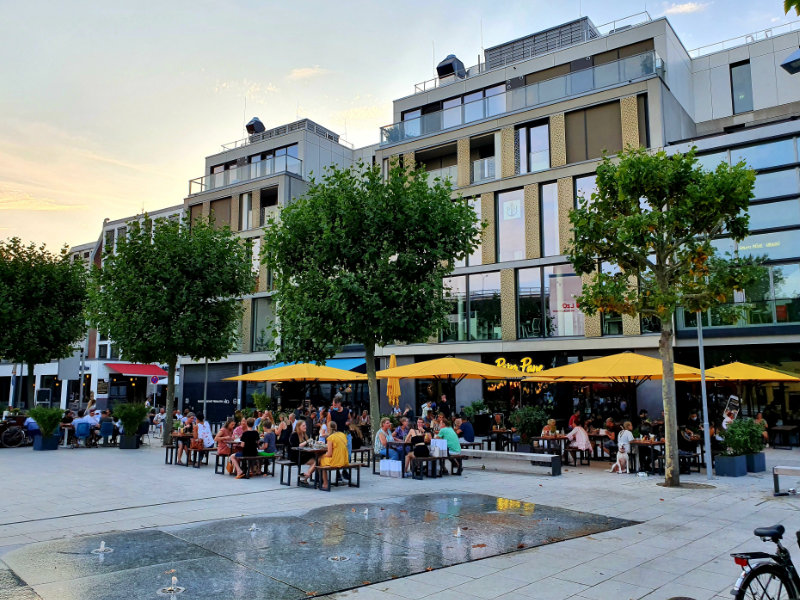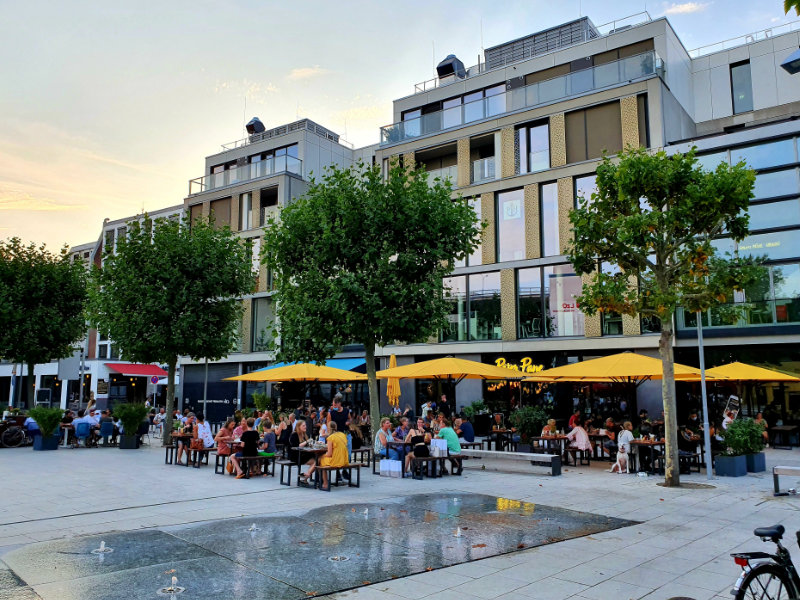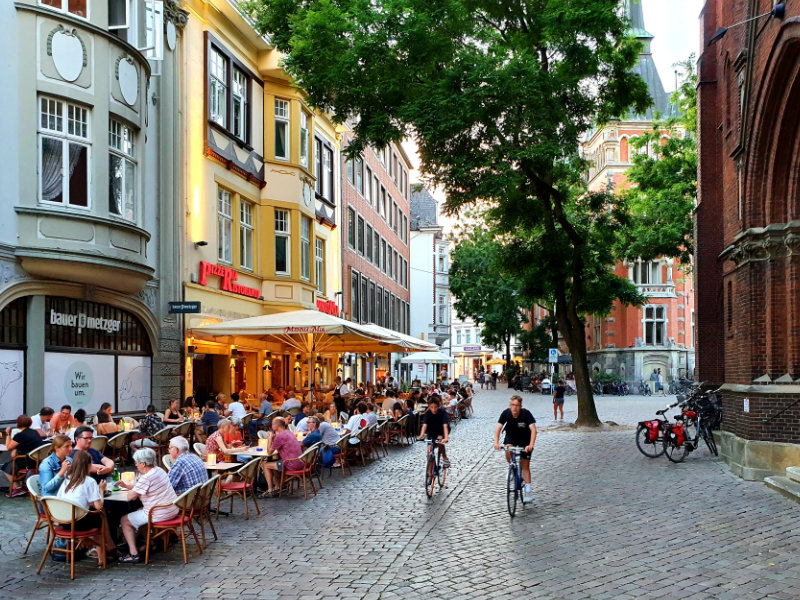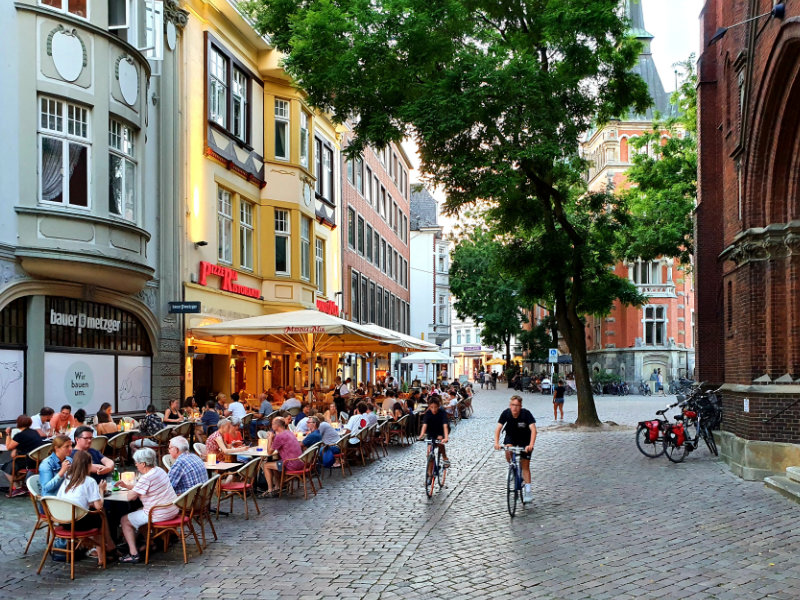 The heart of the city (car-free since 1967) has developed into a shopping paradise with a high quality of stay, which attracts many millions of visitors to Oldenburg every year for shopping.
A few minutes' walk from the pedestrian zone is the promenade of the Oldenburg harbour. Numerous restaurants and cafés can be found here.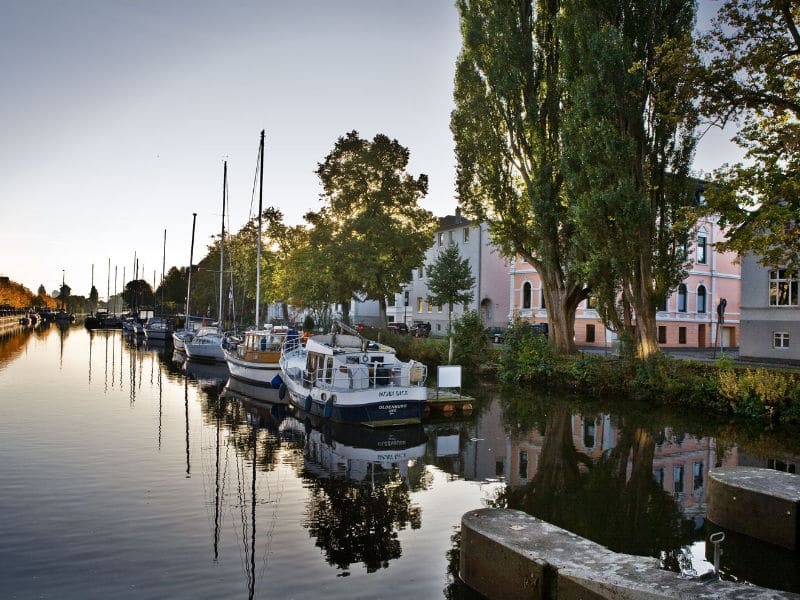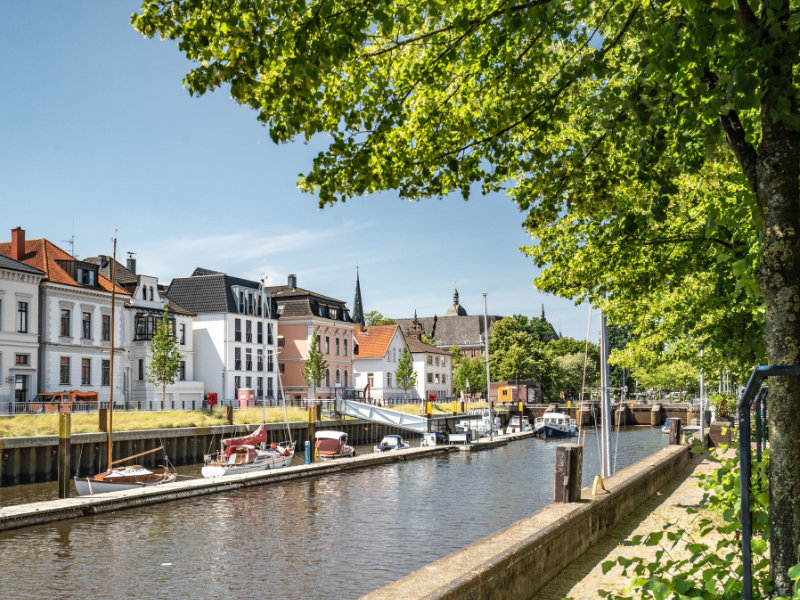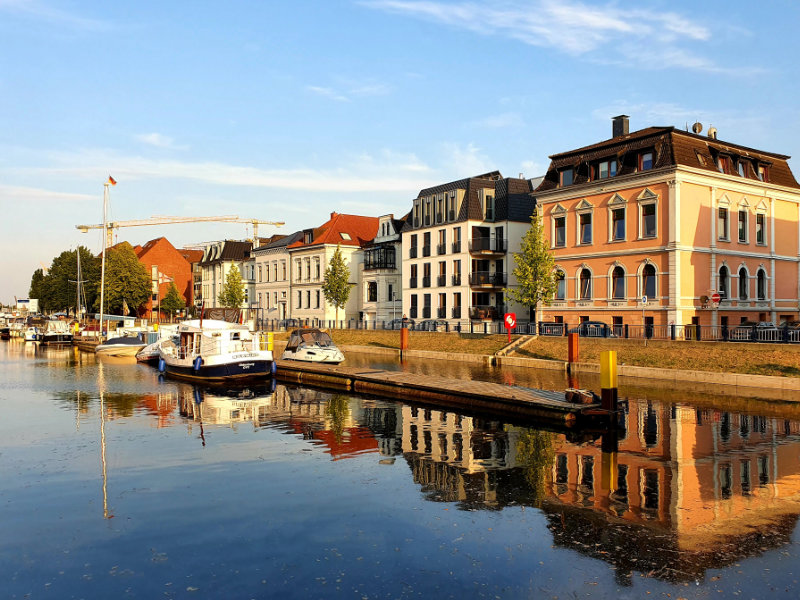 Oldest half-timbered building in Oldenburg. The Degode House survived the great fire of 1676 and is considered to be the last medieval patrician house in Oldenburg.